Bromance is a Taiwanese, romantic-comedy drama which was released in October 15, 2015 and ended in February 21,2016. It's about a girl named Pi Yanuo who had to live as a male because the family fortune teller said that she would die if everyone knew she was a girl before her 26th birthday.
Now I know that beginning kinda sounds a bit off, but it doesn't stop there.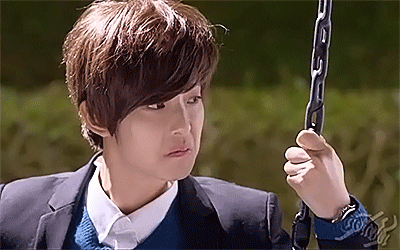 Right on the year of her 26th birthday, she meets triad leader Du Zifeng and his sister Du Zihan in a rather… unusual way of sorts. Du Zihan falls in love with Yanuo and now she (Yanuo) has trouble keeping her true identity a secret.
 This drama is dear to my heart because it was the first Taiwanese- Mandarin drama I've watched. It's adorable and hilarious. You're always on edge when watching  this. It's also perfect for Valentine's Day so I highly recommend it. I give it 5 paws Nya! 🐾🐾🐾🐾🐾